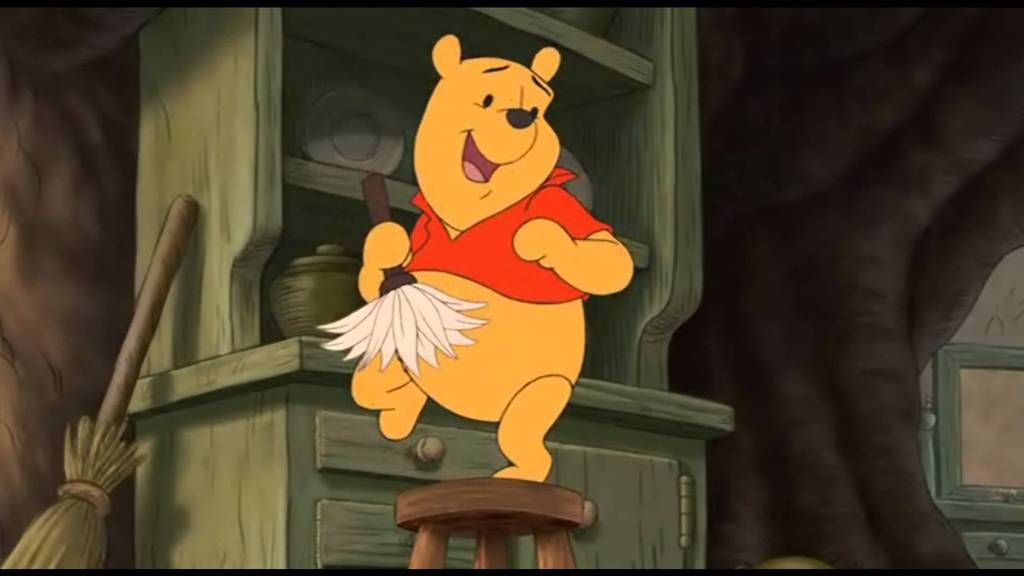 "Weekend Cleaning"

Wash your windows. It improves your view and lets more light into
your
home.
If you've got some really dirty windows, see these tips.

Your bedroom is the place where you rest, and it deserves a little
attention.
Give it a
thorough deep clean, then enjoy a good night's sleep.

Move your furniture and clean the floors underneath. For hardwood floor
cleaning
tips, click here. If you hate vacuuming and need to muster up
the will to do
it, see this post.

You know those spots that you rarely think about that never seem to get cleaned?
(Windowsills, ceiling fans, the tops of frames and doors.) They're small details,
but
it's amazing how much better your home feels once
they've been taken care of.

Have a nice weeknd..
Winniw The Pooh