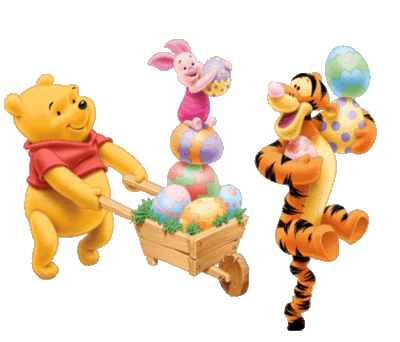 "Happy Easter"

Easter duck and Easter chick..
Easter eggs with chocolate thick.
Easter hats for one and all,

Easter bunny makes a call!
Happy Easter always brings
Such a lot of pleasant things!

So much they make me giggle.
And just when I say "Stop wiggling, stop!"
They wiggle all over, and take a big hop!


Happy Easter
Winnie The Pooh With Friends..
wtp